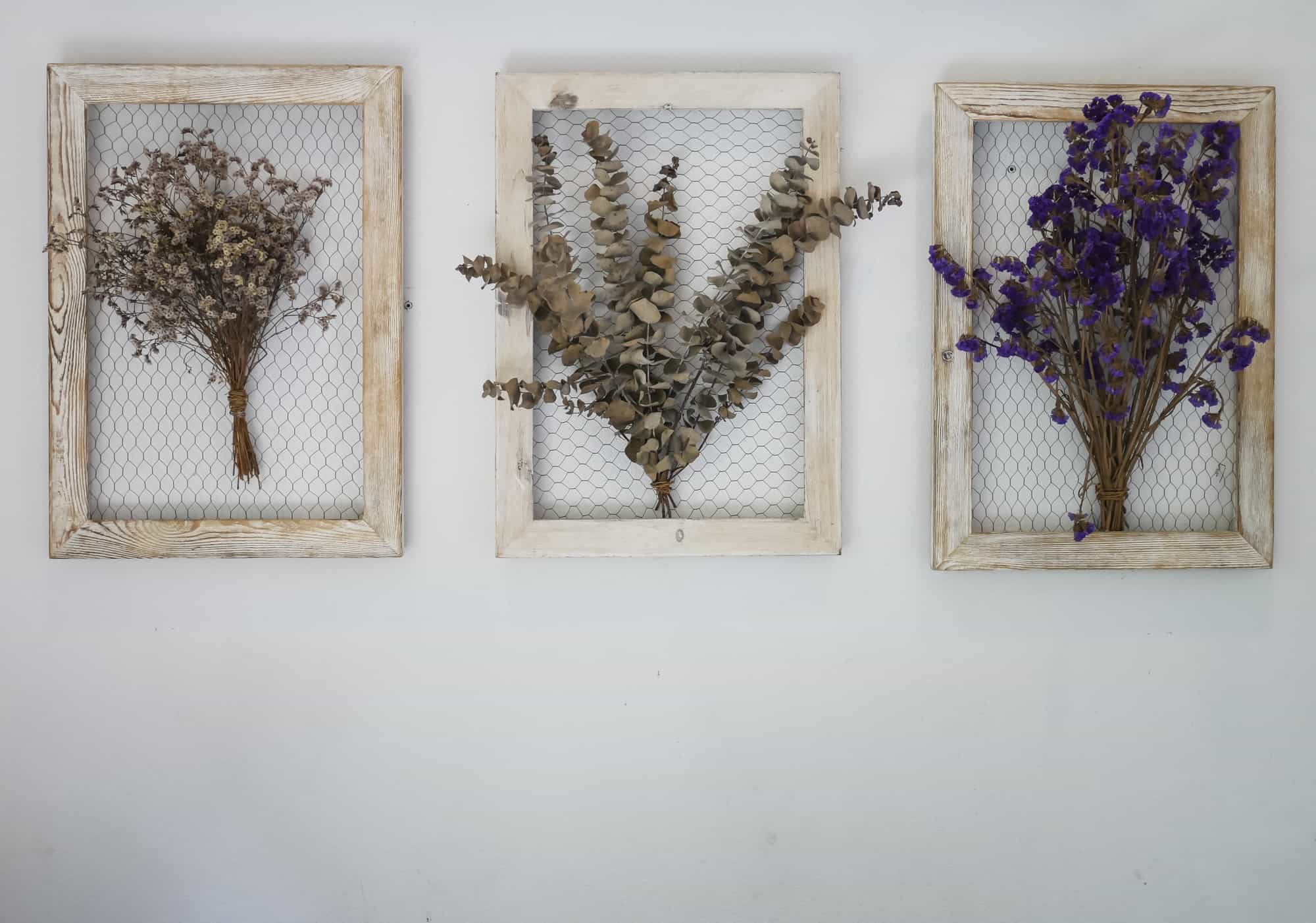 Quick list of 7 creative uses for your dried flowers
Arrange them in a vase
Weave into a wreath or flower crown
Make coasters
Add to gift wrapping
Add to your phone case
Press into your journal, cards or personal letters
Create mini-art pieces
For hundreds of years, botanists, artists, and hobbyists have enjoyed pressing and drying flowers and plants. You can also create exciting and attention-grabbing works of art that make great use of your dried flowers.
The best thing about using your dried flowers is that if they're looked after properly, you can almost be assured you'll have them for years! Yup, they'll be a beautiful keepsake, especially if the arrangement has been made for a special occasion, like your wedding bouquet or birthday flowers.
Let's take a look at seven different and creative uses for your dried flowers.
1. Arrange them in a vase to admire all year-round
The most common way to display your dried flowers is by arranging them in a vase. Start with inserting floral foam at the base of your jar. Evenly distribute the tallest foliage first, then arrange the larger dried leaves or flowers, trimming the stem lengths as you go to create a shape that you like.
You can use any style of vase to create a stunning centerpiece, or for a point of difference, you can try a straw tote or basket. Fill these with rice flowers, lavender, and bunny tail grass will lend a French provincial feel.
2. Get creative and weave your dried flowers into a wreath or flower crown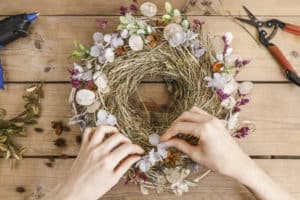 Create a boho-inspired all dried flower crown with your previous dried flowers. If you're interested in making this for your wedding, choose color combos based on your dress, wedding theme colors, and season. You can make a beautiful full dried flower crown featuring all wild, natural textures in lovely tones.
Want to match your crown with a boutonniere? Make a mini bouquet, wrap the stems with floral tape, and add a decorative ribbon. They will look perfect together!
With flowers that last forever, it's a keepsake for life.
3. Make floral resin coasters for your coffee table
Creating DIY resin floral coasters are the lucky last on our list of seven uses for your dried flowers. They're an easy and fun way to make a handmade botanical gift for friends or yourself. Need an activity to do with your kids in the holidays? We think this a beautiful exercise for you to try. They'll keep your coffee table stain-free and your living room looking gorgeous.
4. Add small dried flowers and foliage to gift wrapping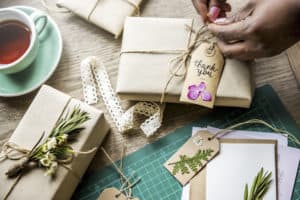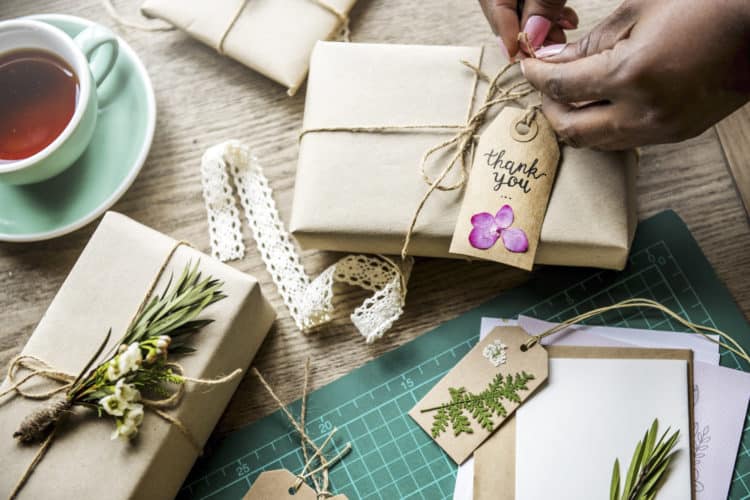 Add a floral note to all kinds of gift wrapping by attaching bouquets of dried flowers and foliage. Use some twine to wrap your gift and then place your bouquet of dried flowers on top of the twine. Tie it off with a secure knot or bow and voila- a beautiful dried flower gift!
It's a beautiful way to wrap gifts for Mother's Day, Birthday's and Weddings, especially when you can't get your hands on fresh blooms.
5. Add your favorite dried flowers to your phone case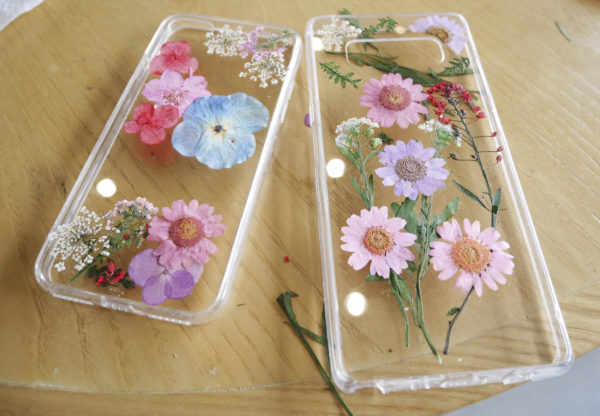 Want to keep your favorite dried flowers close to you at all times? A smart way to do that is by keeping them in your phone case!
When your flowers are dry and flat, remove them from the press and place them on your phone case. We think working in odd numbers looks most appealing. Keep them in place by using clear resin or clear PVA glue. Then, once it's dry, you can insert your device and use it as usual.
6. Press flowers or leaves and glue them to your journal, cards or personal letters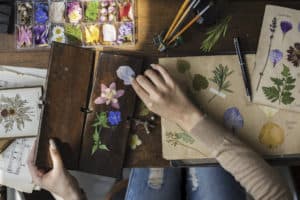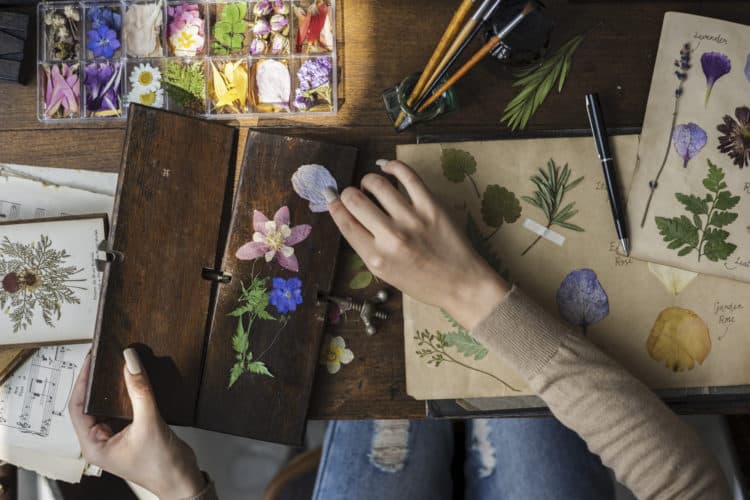 We love the personal sentiment that pressing flowers and making gift cards brings. Think of all the personality-packed letters you can send full flower materials that have been pressed and dried. And how about decorating your journal with petals and stems from gifts you received throughout the year?
There are certain flowers and materials to avoid, however. Think plants with thick and succulent stems, bulbs, leaves, or flowers. Get creative with the layout, and the sky's the limit for what you can use them for.
7. Create beautiful mini-art pieces by displaying pressed flowers in a clear frame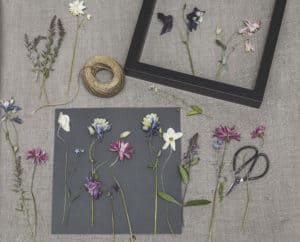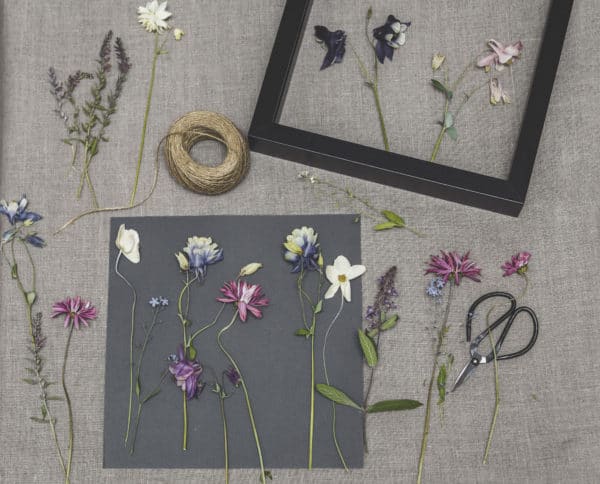 Make still art pieces with some of your favorite blooms from your garden, gift, or wedding bouquet. These pressed, dried flowers look stunningly enclosed in clear glass frames on walls, desks, or side tables.
There are many simple tutorials and DIY blogs on how to make these yourself, so get to it today and begin creating beautiful art for your home, office, or to give as a gift.