Flower Shop in Las Vegas Arts District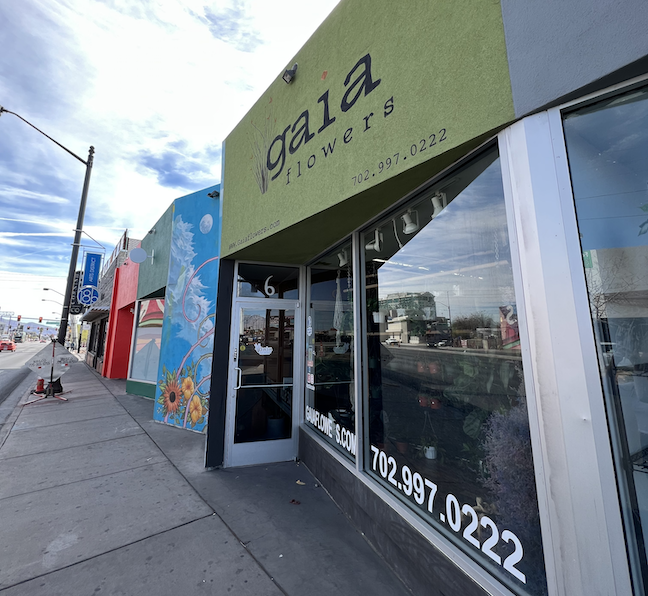 Gaia Flowers is a locally owned and operated flower shop in Las Vegas. We offer same-day delivery of fresh, sustainable products all across the valley. We support local artists, gardeners, nonprofits, and customers who have as much passion for Mother Earth as we do.
We offer floral arrangements, wedding bouquets, custom arrangements, plants, centerpieces, and much more. All of these are available in pots or vases, which are also sourced from local artists.
Named "Best Eco-Friendly Florist" by the Las Vegas Weekly, our specialty is sustainably grown flowers and desert accents. If you're looking for something more, we also carry a wide selection of gifts like handmade chocolates, ceramics, bath and body care, jewelry, and other crafts.
To learn more about the story of Gaia Flowers, your favorite flower shop in Las Vegas, and how it came to be, click here.
6 East Charleston Blvd.
Las Vegas, NV 89104
702-997-0222
(Southeast corner of Charleston & Main)
Monday
10:00 am - 5:00 pm
Tuesday
10:00 am - 5:00 pm
Wednesday
10:00 am - 5:00 pm
Thursday
10:00 am - 5:00 pm
Friday
10:00 am - 5:00 pm
Saturday
10:00 am - 2:00 pm