Welcome to Gaia Flowers
Las Vegas Florist
When you want to send flowers to some special in the Las Vegas Valley area, buy from us.
Why?
You can order online and we have a huge selection of bouquets to choose from.
All plants and flowers from Gaia are fresh and come from sustainable sources.
We're in the heart of the Las Vegas arts district and know the city well.
We have a 5-star rating on Google reviews.
Located on the southeast corner of Charleston & Main.
Monday
10:00 am - 5:00 pm
Tuesday
10:00 am - 5:00 pm
Wednesday
10:00 am - 5:00 pm
Thursday
10:00 am - 5:00 pm
Friday
10:00 am - 5:00 pm
Saturday
10:00 am - 2:00 pm
Dispatches from Mother Earth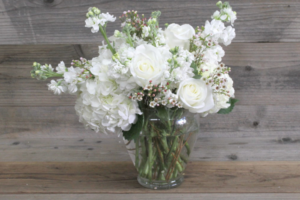 Five and a half meaningful ideas on how to reuse, regift and immortalize funeral flowers There's nearly always a place for flowers in life's celebratory moments – births, weddings, anniversaries, birthdays, graduations, starting a new job or leaving an old one. And of course they make an appearance at that […]
Read More
Some of the fine businesses we work with.