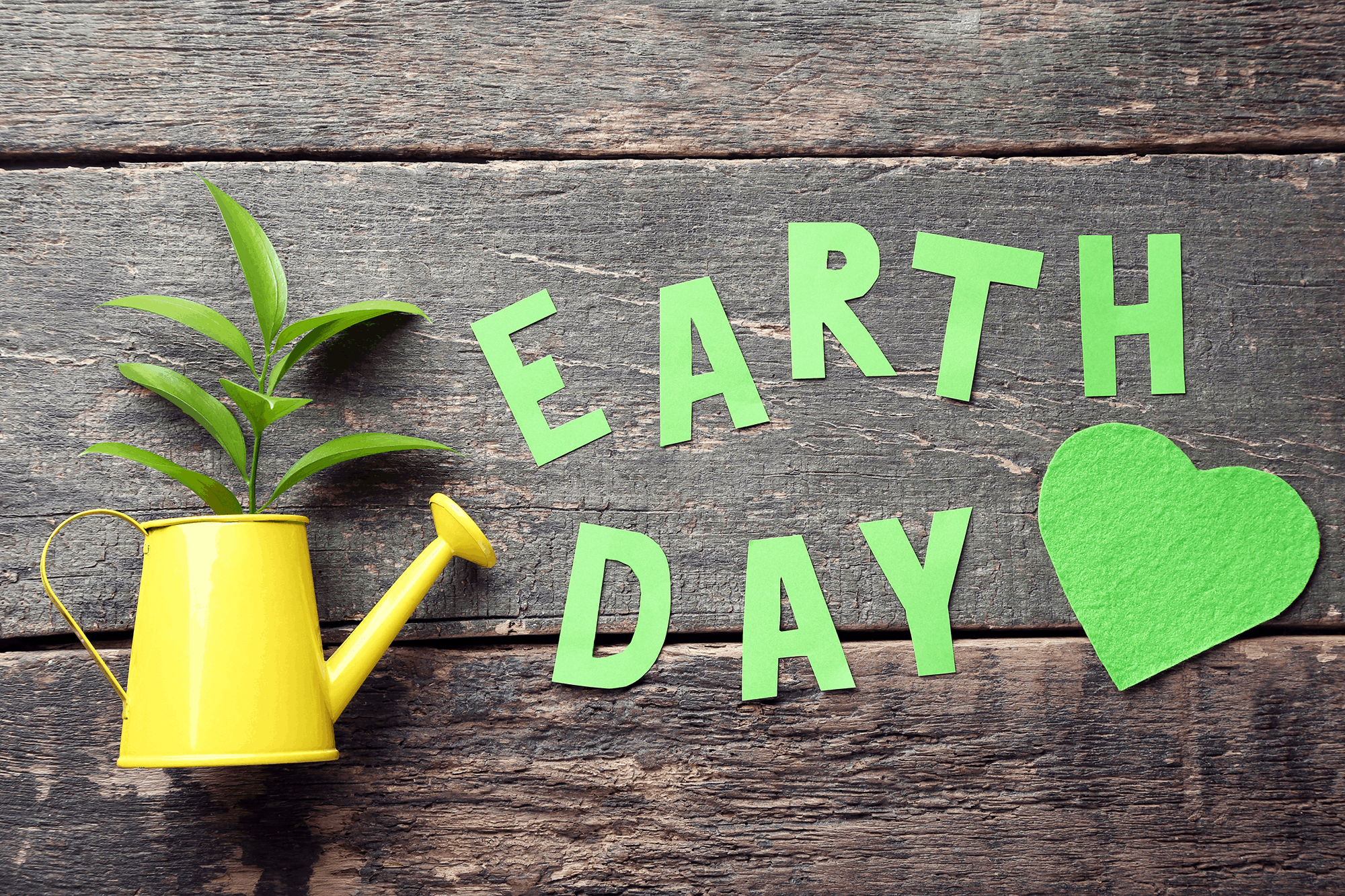 Protect our Earth and participate in virtual events this
Earth Day, April 22, 2020
While most of our news today focuses on the doom and gloom of the health crisis, the good news is our Earth is healing. The ozone layer above Antarctica is recovering and according to new satellite data, Air pollution in some cities is less than half what it was a year ago.
As the 50th Anniversary of Earth Day approaches and we wake up to Mother Nature adorning us with her beauty – we should remember that Gaia does not belong to us.
We belong to Gaia. And here at Gaia Flowers, we support Earth Day (our name 'Gaia' means Earth) and stand for the sustainability of our planet. 
These are our top 4 ways to support Earth Day: 
Invest in a reusable coffee cup or water bottle

Unplug the TV

Get yourself a popular reusable grocery bag

Donate your old clothes and home goods 
There are so many things you could do to show your love for this earth. And four easy ways you can practice sustainability so healing continues, even when lockdown ends. We picked these four because they're not just sustainable for one day only, but can be implemented every day, making our planet more habitable. 
#1: Invest in reusable coffee cups and water bottles
Most people don't like a cold cup of coffee or the inevitable coffee spills that come from the wonky lids of disposable cups. Investing in reusable coffee cups will not only retain heat better but because of the secure cover, it'll keep the coffee in your cup. Having a reusable water bottle helps the earth by reducing our carbon footprint and limiting plastic pollution. Reusable coffee cups and water bottles come in beautiful designs and styles – the perfect one is waiting for you.
#2 Unplug the TV
Many people go day in and day out without touching the plug for their television. This Earth Day, be sustainable and unplug your TV. We know that'll be tough with many of us hunkering down at home, so why not make it a family bonding day by doing a puzzle together or repainting a room! Unplugging your TV for a day cuts back on the usage of power and electricity and allows the earth to conserve its resources.
#3: Get a reusable grocery bag
There are so many reasons why reusable grocery bags are becoming more popular. From making loading and unloading of your products easier, to escaping the fear of your bag breaking and needing to leave your groceries on the sidewalk. Reusable bags reduce the continuous pollution that plastic is responsible for and conserve our wildlife and the environment. 
Remember that many stores in the US, and across the world, are now charging for plastic bags, so you'll be keeping money in your pocket as well.
#4: Donate your old clothes and home goods
The best way to support the earth is by giving back. Consider the Opportunity Village in Las Vegas and clear up some space in your home by donating old clothes and home goods to people that may need more than you. You'll be able to drop them off when the lockdown restrictions loosen.
We need to look after our planet because Gaia is what we all have in common.
Virtual events and activities this Earth Day 
Because of this strange time we're living through, almost all physical social events are suspended until October. (The Las Vegas Earth Day 50th Anniversary Festival is now being held on Saturday, October 24.) 
The lack of physical social events doesn't affect our excitement of the 50th Anniversary of Earth Day, because we can all celebrate virtually!
Take a look at these fun events you can participate in from the comfort of your home:
This challenge will run for the entire month of April and, the aim is to get as many participants to run for the earth. The goal is to establish how many times we can run the distance of the equator (24,901) miles.
This event is an exciting week for virtual programming to celebrate Earth Day. Throughout the week, participate in conservation and nature activities from home.
This event takes a look at what we eat and how it impacts the earth. It asks us what we can do to help the sustainability of our earth.
The Roundhouse Aquarium Teaching Center is proud to host educational videos, crafts to do at home, activities, and tips for celebrating Earth Day!
Earth is our home. Every day the Earth works to keep us alive, so let us join forces on the wonderful celebration of Earth Day and work at keeping the Earth alive.