Where to go for a great cup of Joe while in the Las Vegas Arts District
There's a lot to love about the Las Vegas Arts District – street art, galleries, eclectic entertainment venues and plenty more.
But for us, the big reason we love having our shop in this creative pocket is the number of small, independent businesses like us. Businesses who are doing what they love just for… well, for the love of it.
Since our early days, we've tried to support local businesses as much as possible. For example, we're working with Vegas artists and makers who create the amazing plant pots we sell in store. But selling wares in Gaia Flowers isn't the only way we're championing small business.
In recent years, a number of unique indie coffee shops have blossomed in the area. And as much as we love the smell of fresh cut flowers, we also love the aroma of roasting coffee beans.
To keep sharing the Downtown love, here's our pick of five great coffee shops in the Las Vegas Arts District. So next time you're in the area picking up that special bouquet or new addition to your plant family from us, why not call in for a perfect cup of Joe while you're here?
Vesta Coffee Roasters
Vesta Coffee Roasters always offers a friendly welcome and a great vibe. They also make coffee and food that's fit for the gods. (Just as well seeing as they're named after a Roman goddess.) Apart from everything on their menu being delicious, we love Vesta's investment to working with trusted exporters, importers, and coffee bean farmers. They've even visited coffee farms in Guatemala and Costa Rica to meet their producers directly.
Their specialty drinks and cold brews aren't to be missed, and if you enjoy making coffee in the comfort of your own home you can grab your bags of beans here.
📍 1114 A Casino Center Blvd, Las Vegas, NV 89104 | Get Directions
🔗 vestacoffee.com


@vestacoffee
📞 702.685.1777
Golden Fog Coffee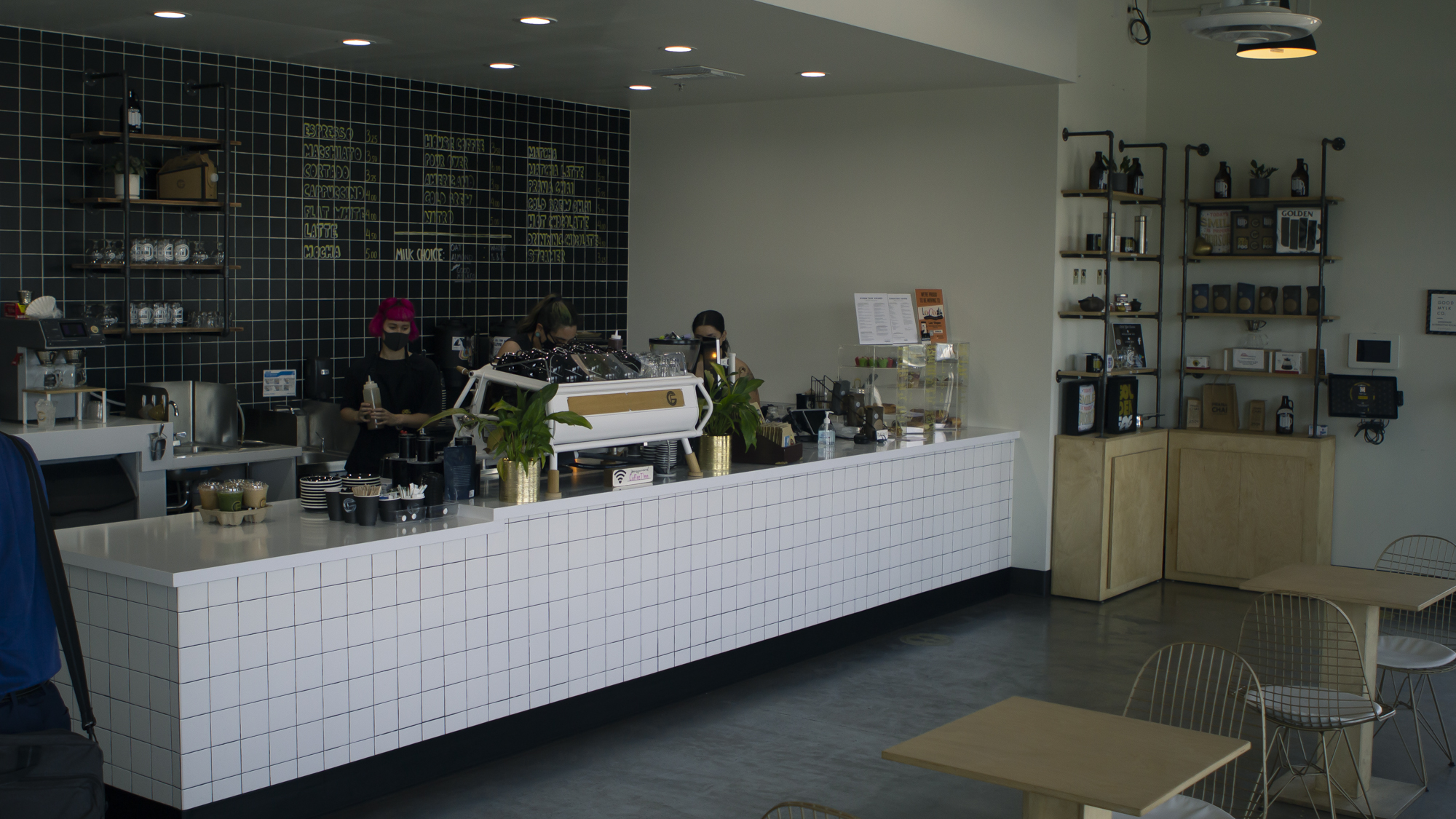 You might think opening a hospitality business during a pandemic is a bad idea. Luckily for us here in the Las Vegas Arts District, married couple Derek and Juliet threw caution to the wind and did it anyway. Now, thanks to their determination and hard work we have a fantastic plant-based café right on our doorstep.
Golden Fog specializes in serving vegetarian and vegan beverages, and light bites. As well as the regular coffee fare, the Golden Fog baristas magic up specialty brews such as:
the Cinnamon Dolce Latte (latte with vanilla and cinnamon)
the Golden Latte (turmeric, house-made ginger syrup and espresso)
their own Lavender Fog Tea (Early Grey blended with house-made lavender).
And they can all be made with milk or your choice of milk alternative.
📍 1300 S Casino Center Blvd, Unit 110, Las Vegas, NV 89104 | Get Directions
🔗 goldenfoglv.com


@goldenfoglv
📞 702.476.3933
Makers & Finders Coffee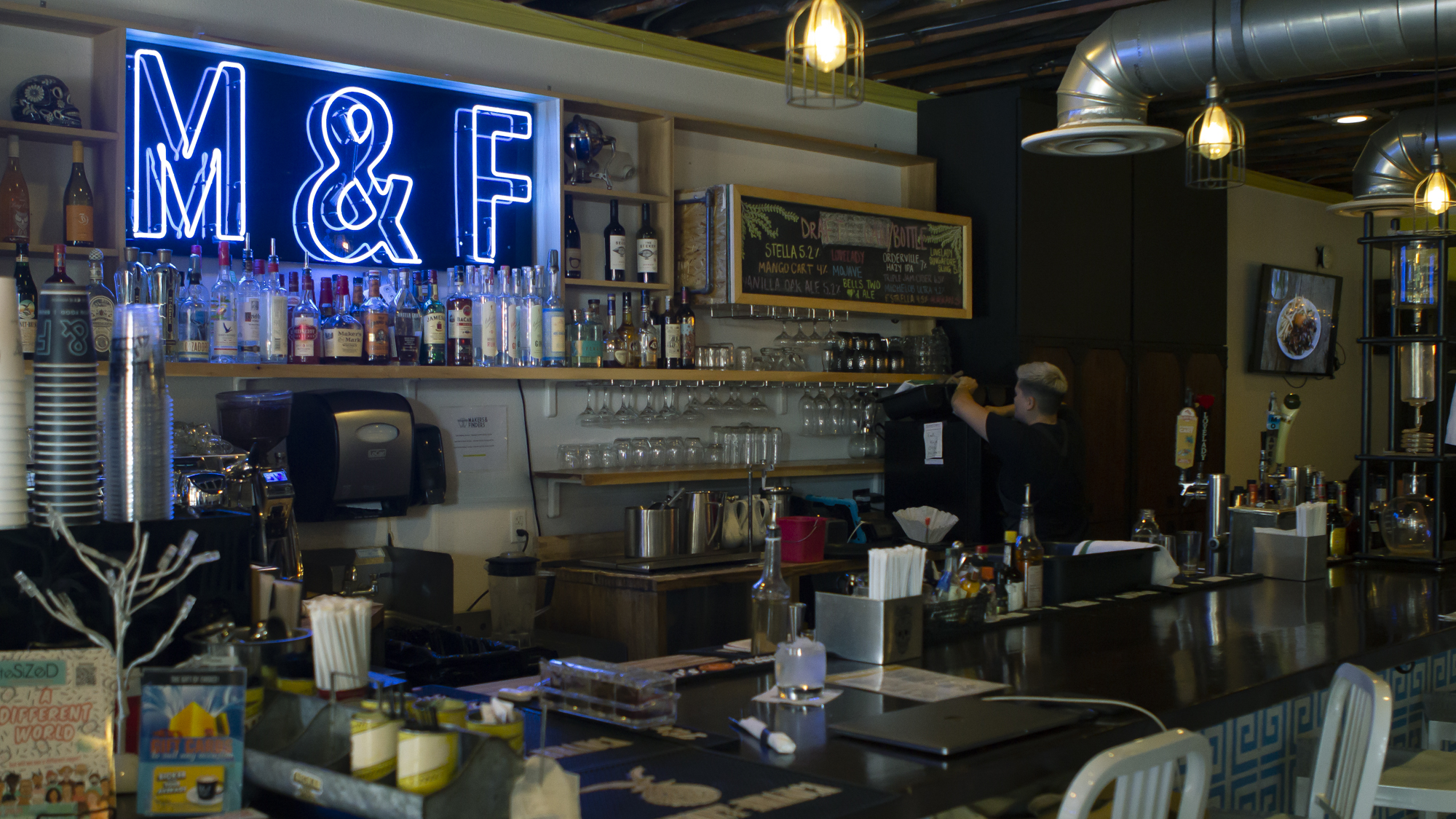 Head to Makers & Finders where you can indulge in breakfast, brunch, and brews served with a Latin American twist.
What does that mean? Well, on the Makers & Finders coffee menu you'll find a Cuban espresso (a shot of bitter espresso served with a sugar-sweetened frothy cap), as well as a Cuban cortadito (similar to the espresso but served with steamed milk). If these Latin coffee options don't tickle your fancy and you're lusting for something more exotic, try the Mexican Spiced Latte, Coconut Turmeric Latte, or Beet Root Latte.
📍 1120 S Main St, Unit 110, Las Vegas, NV 89101 | Get Directions
🔗 makerslv.com


 @makerslv
📞 702.586.8255
Mothership Coffee Roasters
It's tough to miss Mothership Coffee Roasters (MCR), thanks to the impressive truck artwork out front. Once you've marveled at this bendy madness, grab an indoor or patio table and enjoy the artistic talent MCR is renowned for – making great espresso coffee. All beans are roasted on site, and is a part of their 'specialty coffee' approach. Whether you're a coffee connoisseur or (like us) not, the flavor variations from Peruvian, Ethiopian, Mexican, and even Kilimanjaro beans is easy to distinguish thanks to their great coffee.
📍 1028 E Fremont St, Las Vegas, NV 89101 | Get Directions
🔗 mothershipcoffee.com


 @mothershipcoffee
📞 725.735.4539
Bungalow Coffee Co.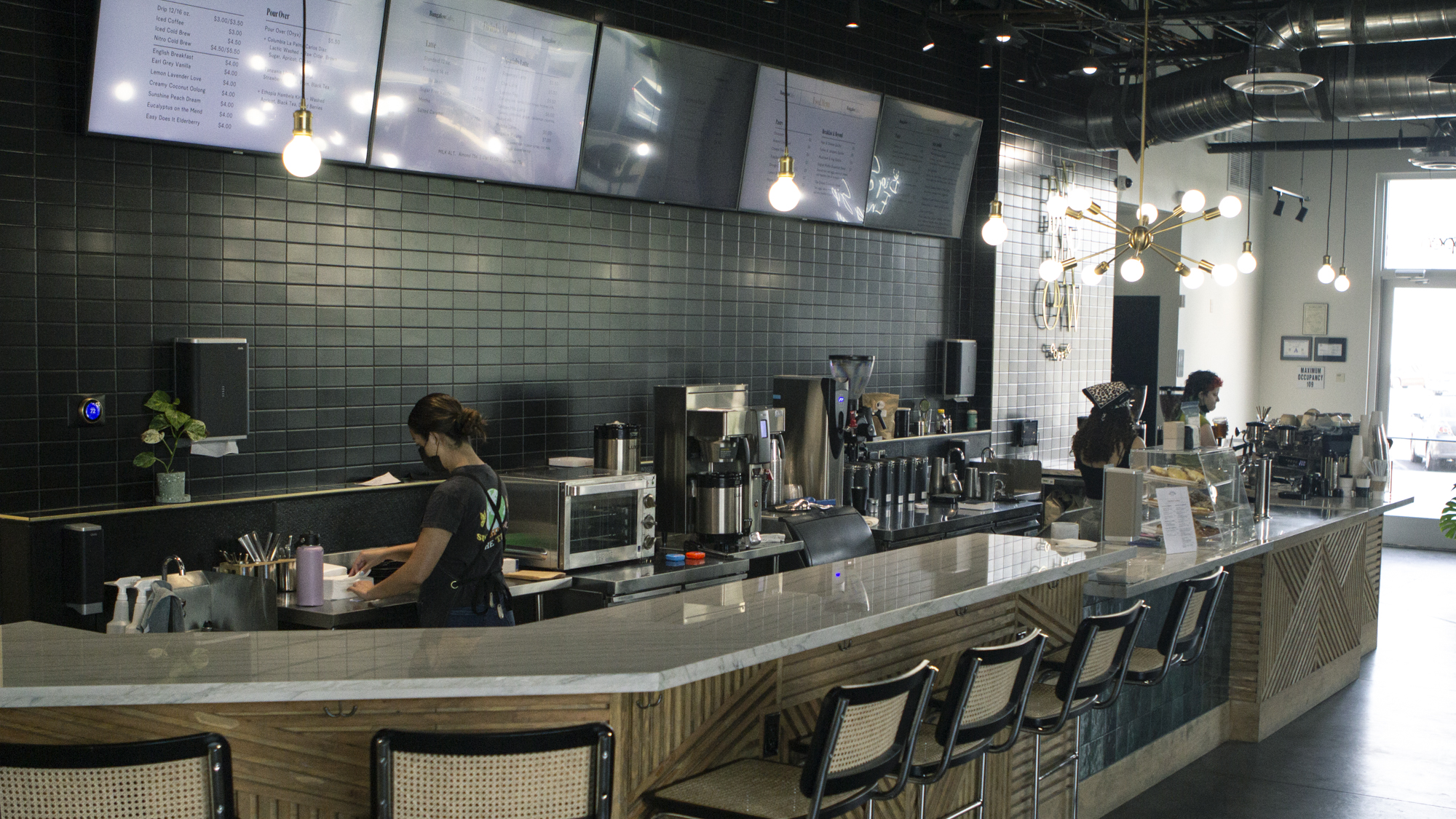 Bungalow is all about community. This coffee house was built (metaphorically) as a place for female business owners to gather, chat, and grow their companies with the help of Bungalow owner Shannon. Since then, Bungalow has had an extension and become a welcoming café event space for all voices.
But what about the coffee? Colombia, Tanzania and Ethiopia beans rule their pour over menu. Or for something sweeter, try their specialty lattes which include rosemary, London fog and the house-made Bungalow Matcha.
Food tip: try the salmon lox if you have time.
📍 201 E Charleston Blvd, Suite 180, Las Vegas, NV 89104 | Get Directions
🔗 bungalowcoffeeco.com


 @bungalowcoffeeco
📞 702.331.4207