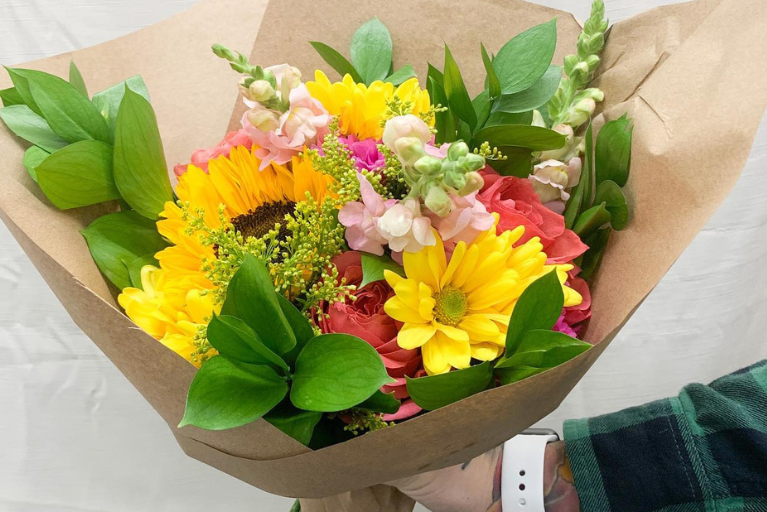 The wonderful benefits of having fresh flowers and plants in the home or office are well documented. They're natural mood boosters and stress reducers, which is why placing a vase of fresh flowers in your sitting room or on your desk is a welcome pick-me-up.
And of course, they're a tried and true gift for friends and loved ones.
But how often do you, your friends, and your family get to enjoy fresh flowers?
If your answer is "Not enough" then a flower subscription service is the perfect solution. It takes away the hassle of going to a florist and picking out an arrangement, while still ensuring you get the best brightening bouquets delivered regularly.
How does a flower subscription service work?
A flower subscription service ensures a fresh, ongoing supply of flowers is sent to your chosen address at the frequency you choose. That means you don't have to worry about choosing your bouquet each and every time, or having to remember to buy flowers when you need them.
At Gaia Flowers, setting up a subscription is simple.
Choose how often you want flowers sent based on your needs and budget. This could be once a week, once a month, or however often you like.
We deliver your flowers to the Las Vegas area, and collect any old arrangements.
You'll also get a vase to display your flowers, and we'll rotate the vase after each delivery.
Pause, cancel, or start your subscription at any time.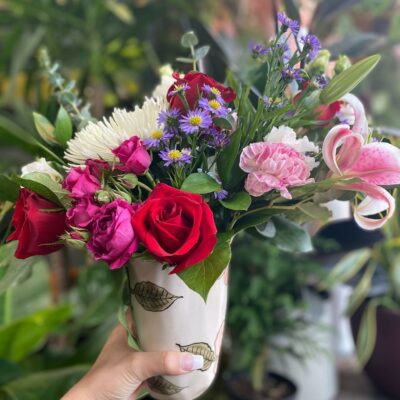 Flower subscription services are perfect for…
Businesses have been enjoying the benefits of flower subscription services for years.
Having fresh flowers delivered for display in a reception area or meeting room is a must-have for many companies.
But you don't need to have a business to enjoy this service.
Here are some of the most popular reasons our non-businessy customers are signing up.
Long-distance relationships
Long-distance relationships are tough. Keeping the connection and affection going when you're apart is hard. Video chats and messages help, for sure. But sometimes there's only so much you can say in a conversation.
Sending flowers to your love once a week is a beautiful way to let them know you're still thinking of them even though you're not there.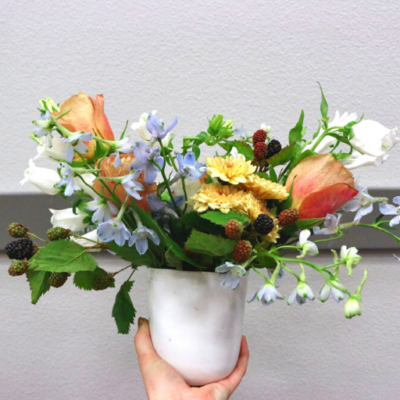 Sometimes, life events mean the long-distance relationship chooses you instead of you choosing it. A new job, children finishing school, and sick relatives are just some of the reasons why one of you might need to move elsewhere while the other stays behind.
What's more, certain careers—such as those in the military or those posted out to sea—might mean you can't even talk to your loved ones, let alone go out and buy them gifts.
By setting up a flower subscription service before you leave, you can make sure there will be a beautiful surprise waiting for them at home while you're away.
Family and friends who are a long way away
Of course, not all long-distance relationships are intimate. Many of us have friends and family living across the country, or even on other continents. What better way to let them know they're in your thoughts than by sending the flower equivalent of a hug and a kiss?
Gifting to others
Wondering what to get the special people in your life for those landmark celebratory occasions? Whether it's your partner's birthday, your parents' wedding anniversary, the arrival of a baby, or the purchase of a new house, setting up a flower subscription is the gift that keeps on giving. You just need to decide on the event and how often you want to send flowers to celebrate it.
For birthdays and anniversaries, it's the gift that can keep on giving for a whole year. For new parents who spend a lot of time at home, it's something to brighten up the home (and mask the smell of that diaper pail). For new homeowners, getting a regular flower delivery is a beautiful way to help them settle in and make the place feel… well, homey.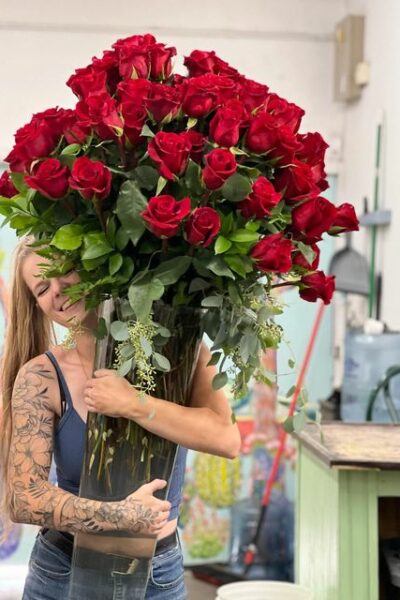 Now, setting up a flower subscription service doesn't mean you can't go out and spoil your loved one with even more gifts. Nor does it excuse you from thinking about those little extras that truly make your gift giving go above and beyond. However, on those rare occasions you genuinely forget (for whatever reason), a flower subscription service will have your back.
Gifting to yourself
If you love flowers, but have a schedule and time pressures that make it hard to pick out the ideal bouquet for your space, a flower subscription service could be what you need. We don't think you ever need a reason to send yourself flowers, but in case you do, here are some of the best.
---
Got someone in mind who would love a flower subscription?
It's totally fine to say, "Yes! Me, please." Learn more about our Gaia Flowers subscription service, and sign up as a treat for yourself or someone special.