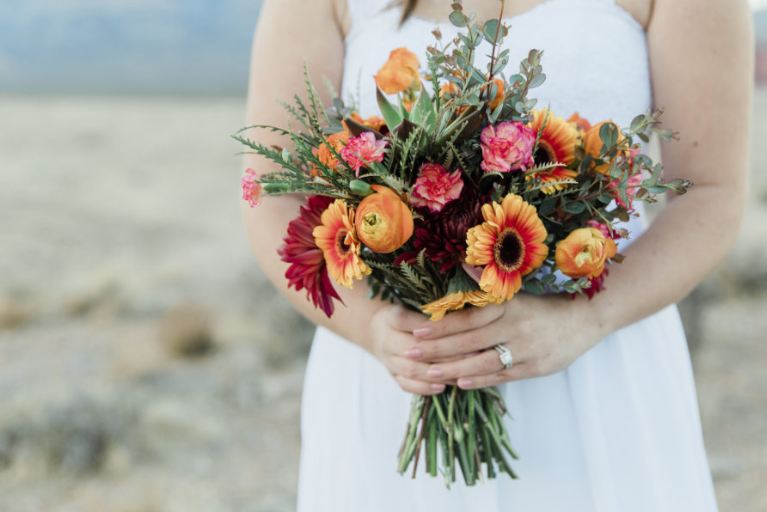 When it comes to choosing your wedding flowers, it's easy to be influenced by what's gone before. The fairytale Disney films you absorbed as a child. The Insta-worthy celebrity weddings you've scrolled through. And of course the weddings you've attended as a guest. They all play their part as you form ideas for the type of wedding flowers you do (and definitely don't) want for your special day.
But now that you're actually planning your wedding flowers, how do you turn those ideas into reality? A big part of it is understanding how to work with a professional florist who will help you plan, design, and create the wedding flowers you want.
Wondering what you need to ask for so you get the best wedding flowers for your big day? Read on.
First, choose a theme
A wedding day theme can be subtle or extravagant. It can simply be a color, grounded in the season, or influenced by fairy tales, time periods, pop culture, or your way of life (such as these gothic-themed weddings). But choosing a theme is a great way to start narrowing down the flowers that will suit your wedding and look great in arrangements such as your bouquets, boutonnieres, and centerpieces.
Flowers are useful for amplifying your theme. They can even help with continuity. The floral detail you use on your wedding stationery can be repeated in your ceremony flowers, on your table decorations, and at the reception, neatly tying the theme of your day together as you move through your timeline.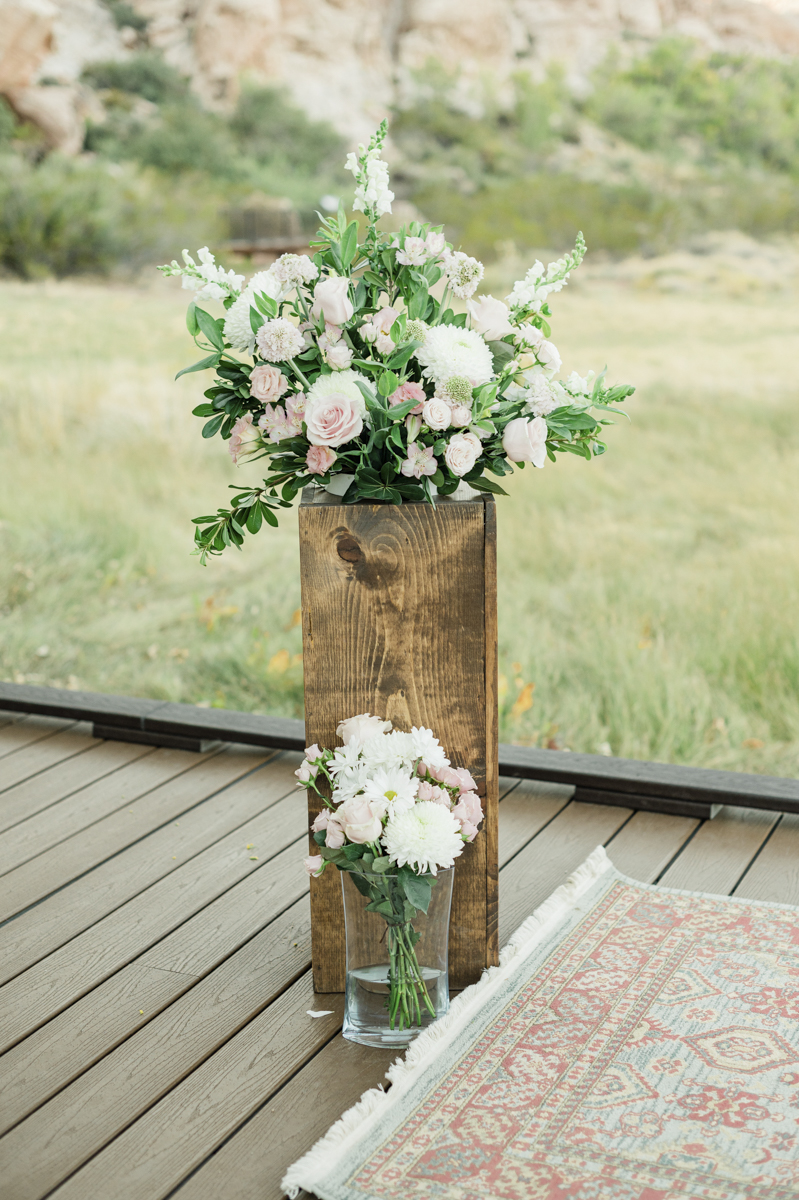 Next, think about size
This is an often-forgotten area when it comes to choosing wedding flowers. Taking into consideration the size and space of the ceremony site, the wedding banquet tables, and who's wearing or carrying the flowers, will ensure your arrangements are in proportion. Your comfort, and the comfort of your guests, is important. The last thing you want is guests trying to chat around large table centerpieces during the reception meal, or a young flower girl struggling under the weight of the bouquet she's been given.
And what will you do with the flowers after the wedding?
If you plan on keeping your bouquet after the wedding to have it pressed, dried, or preserved in resin, then size will matter. How will you transport the bouquet home after the celebrations? This information is vital if you're having a destination wedding and want to courier the flowers back home. Smaller wedding bouquets or arrangements may be easier to box up and keep in good condition for repurposing.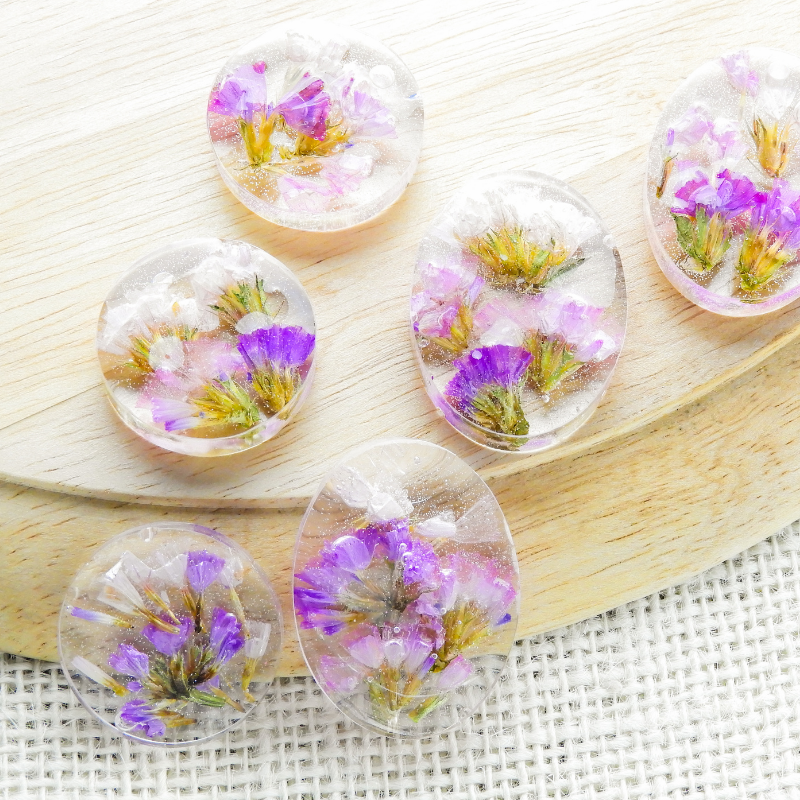 Try to set a realistic budget
our total wedding budget, and how much you're prepared to put aside for flowers, will influence the kinds of wedding flowers you order.
Before setting a budget, think about how much of a role you want the flowers to play in your day.
For some couples, their floral arrangements are statement pieces. They may want to create an outdoors–indoors vibe if it's a fall or winter wedding, or want bold bouquets that will stand out in the wedding photos. Other couples aren't so bothered, and so may prefer something small and simple. Understanding the part you want your flowers to play may help you decide how much you're willing to spend.
For context, the latest wedding industry data suggests that couples marrying in Nevada spend an average of $406 on bouquets, $176 on corsages and boutonnieres, and $359 on wedding venue table centerpieces.
When you talk to your florist, be open about your ideal budget. They'll explain what they can achieve for that amount, and may be able to send you example images of past arrangements in a similar price range.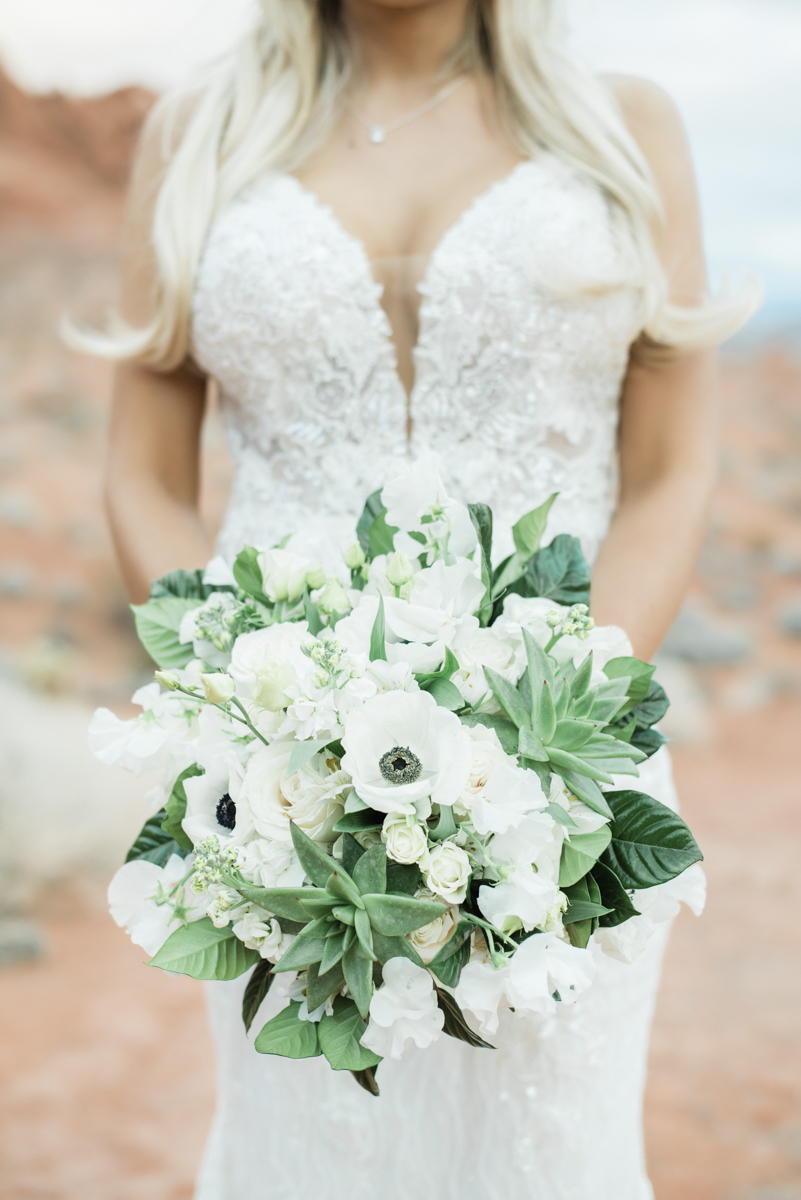 Make sure you take the season into account
While we say it's important to consider the season, the truth is you can get pretty much any flower you want whenever you want it. However, it can come at a cost to both your wallet and the planet.
If you're a more eco-conscious bride- or groom-to-be, then choosing in-season flowers will be easier on the environment and softer on your budget. Of course, this is just one way you can make your wedding flowers more eco-friendly.
Now that you know what to consider when choosing your wedding flowers, you're ready to start the conversation with your preferred wedding florist. Never worked with a florist before? Then keep this list of must-ask questions handy when you make the call.
Essential questions to ask your preferred wedding florist
Are you available on my wedding date? If the florist already has multiple event bookings for that date, they may not be able to fulfill your request.
Have you provided flowers at this location before? If so, they may already have a great understanding of what works well in the space, as well as the logistics of getting your flowers from their store to your wedding venue.
How will you ensure my wedding flowers look their best? Timing is critical. Too early, and your wedding flowers won't look their best. Too late and you won't have them in time for the big day. At Gaia Flowers all wedding orders are created 1-3 days before the event to make sure all arrangements are at their fullest bloom.
Where can I see examples of your work? Different florists may have different styles. Make sure the florist you're thinking of booking can create the look you want by asking to see their portfolio. Many now showcase their work on their social media accounts.
What are your payment terms? You may need to pay a deposit to secure your booking and pay the remaining balance before your wedding date. Always ask about a cancellation policy, too.
What can you do to maximize our budget for wedding flowers? Professional florists may know how to cut costs without sacrificing the aesthetics of your arrangements. Make sure you cash in on their expertise.
What areas do you cover? This is an important one for any couple planning a destination wedding. If you don't know the area, it's always worth clarifying their delivery catchment area to make sure it includes your venue.
If you're getting hitched in Las Vegas, we're more than happy to help you get the best wedding flowers for your special day. Get in touch with some of the info we suggested, and we'll let you know how we can help.