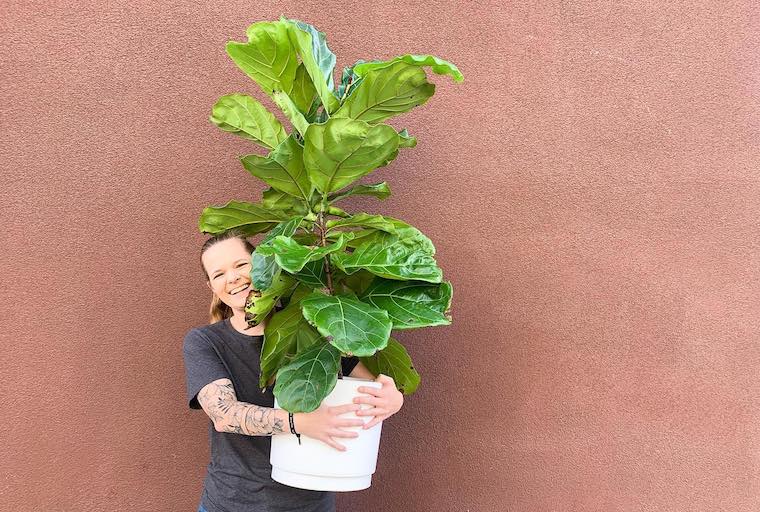 Gifting flowers is a time-honored tradition. Dating back to the ancient Egyptians and Greeks, giving flower arrangements full of color, shape, and texture is an attractive gift to celebrate life's ups, downs, and changes.
While cut flowers will always be a favorite for many, they're not the only option your florist can provide when marking those life-defining moments. And as we're moving to be a more eco-conscious community, this often-forgotten gift is about as green as you can get.
Giving a plant as a gift is a great option when you want to break the norm of sending bouquets. Apart from being more eco-friendly, here are four more reasons why plants can make the best gifts.
Four reasons why plants as gifts are great
Plants are the gifts that keep on giving because when looked after well they can last for years. Not only that, but once your plant is thriving you can gift cuttings to your own loved ones so they can enjoy your plant gift, too.
Plants come in pots that will also last for years, whereas flowers come in plastic. How flowers are delivered and presented makes a huge difference to your carbon footprint, as cut flowers often involve more cellophane, twine, ribbon, and paper.
The health benefits of receiving flowers are well documented. But these benefits can apply to gifting plants, too. Lowering stress is just one among the many health-boosting benefits plants can have on our wellbeing.
Plants tend to be more affordable for two main reasons: 1) growing and transporting plants is generally cheaper, and 2) they don't need arranging in the same way as flowers.
But before you rush out to buy the best plant as a gift for someone special, take a moment to consider what kind of plant will be suitable for them. After all, plants come in various shapes and sizes, and have different care needs.
What may be the perfect plant gift for one person could be an absolute nightmare for someone else.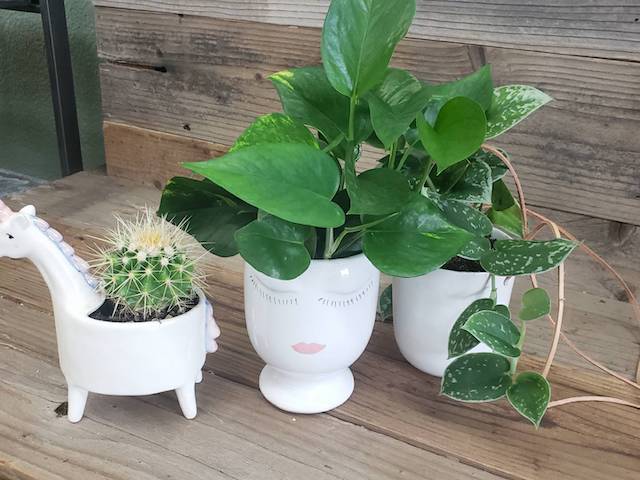 How to choose the perfect plant gift for your pal
Use the following questions to help you find the perfect plant gift for your friend, family member, colleague, or partner.
Some plants need more attention than others. So who is the plant for? Are they busy? Do they have time to look after it?
What is their house like? Is it full of light, or immersed in shade? If it's the latter, there are lots of plants that suit low-light homes.
Do they have children or pets? Some plants can be toxic to both humans and animals, so you need to be sure their little people and four-legged friends will be protected. What's more, will the plant you gift be protected from small, interfering hands and cute frolicking?
How much space do they have? Some plants can grow to become quite tall with broad leaves. Size matters, so think about the space the plant will be living in.
Now that you know what to think about when giving plants as gifts, here are our top six plants that make the perfect presents. We've also included some care tips so the plant you gift will thrive in its new home.
The six best plants to give as gifts
Golden pothos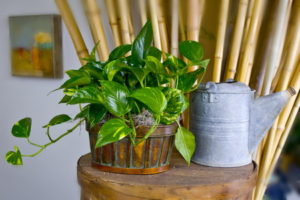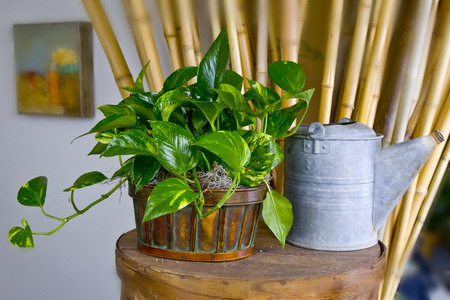 Also known as Devil's Ivy, these trailing, evergreen beauties are characterized by their heart-shaped leaves and potential size. (They can grow up to two meters indoors.)
They tend to thrive in bright, indirect sunlight, as long periods of direct sun can burn the leaves. And they're perfect for beginner gardeners, as they only need watering every week or two. Just make sure the soil dries out completely between waterings.
Peace lily
Peace lilies are marked by their glossy green leaves and large white flowers, and make perfect gifts for newbie plant owners as they're tough to kill.
They can thrive with minimal water and minimal light – all while looking stunning. But beware: these plants are particularly poisonous to cats if ingested. So be mindful if you're gifting this to someone with a feline friend.
Bird's-nest fern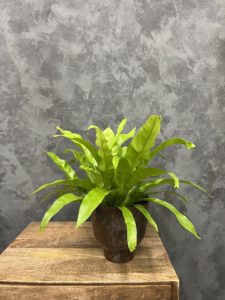 Also known simply as nest fern, the foliage of these plants looks similar to banana leaves, except they can grow to be two meters long and up to 20 centimeters wide.
It thrives on the same conditions and watering schedule as the golden pothos, and tolerates average indoor humidity and temperatures really well.
Zz plant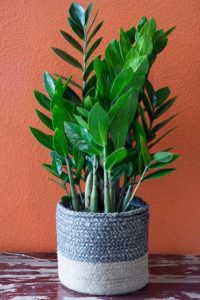 No, this plant has nothing to do with sleep. It actually gets its name from the lesser-known Zanzibar Gem. It's a good air purifier due to its broad green leaves.
These tend to remain evergreen, but will become deciduous if they're dehydrated. This plant typically thrives indoors with lots of indirect sunlight.
Snake plant
Also known as Saint George's sword and mother-in-law's tongue (yikes!), these evergreen plants are characterized by their stiff vertical leaves that grow up to three feet long.
They're ideal indoor plants for homes that don't attract much sun, as they do well in low light and don't need much watering (once every few months in winter).
Succulent gardens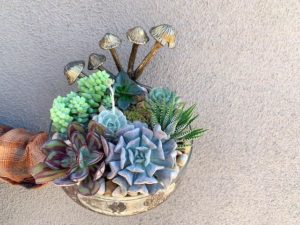 Also known simply as succulents, these plants are characterized by their ability to store water and are often referred to as desert plants. T
hey do well in hot environments with low rainfall, and inside homes where the owner could be forgetful when it comes to watering. These plants are easily identified by their thick, fleshly, and swollen features, which are often full of water.
---
There you have it: our six best plants as gifts. For more ideas, visit us in store to see our full range, or call 702.997.0222 to check out what we've got in stock.
Outside Nevada and want to gift a plant to someone local? We're happy to deliver.