Since its inception in 1970, April 22 has been Earth Day. Its original purpose was to raise awareness of the hazards US industry was having on the environment. But 23 years on, the importance of Earth Day has expanded.
According to EarthDay.org, more than a billion environmentally conscious people now mobilize for a day of action on April 22. And given the climate emergency we're currently facing, it's important to take action beyond this date and commit to the values of Earth Day every day.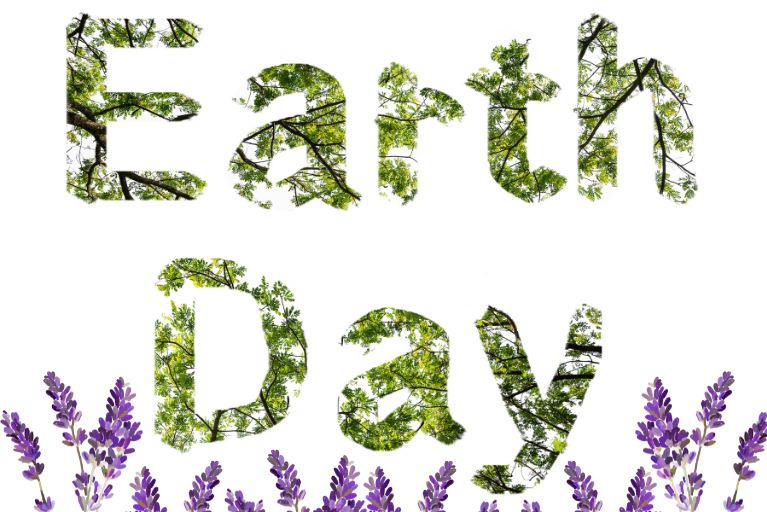 Earth is telling us it needs our long-term help
Hurricane Ian hit the US, causing $112.9 billion in damages, killing 130, and forcing more than 40,000 out of their homes.
Floods lasting for four months devastated Pakistan, causing 1,739 deaths and displacing around 7 million people. It was the biggest climate-driven disaster of 2022 in terms of human cost.
Drought in Europe affected crop yields, leading to a sharp rise in food prices and disruptions to shipping transportation.
These are just 3 of the major environmental disasters that have happened in the past 12 months as a result of the climate emergency. It's Mother Gaia's way of telling us we need to take lasting action.
10 ways you can help our earth
Deciding what you can do to protect the planet can feel overwhelming. We realize this. And that's why we've created a list of 10 simple actions you can take so every day is Earth Day for you and your household.
1. Buy products in recyclable or biodegradable packaging
More and more companies are choosing to use recycled, green, or sustainable packaging, including some of the world's biggest brands. And now that most packaging has instructions on how to dispose of it, it's easier than ever to see whether the products you buy come in eco-friendly wrapping.
Next time you're out shopping, make a mental note of which items come in recyclable or biodegradable packaging and which ones don't. Better still, simply move away from items that are pre-packaged. This is easy to do with cosmetics, as well as some fruit and vegetables. For example, choose loose carrots rather than a bag of them, or a bar of soap rather than packaged shower gel.
2. Limit your plastic purchases
It's almost impossible to live completely plastic-free. But what we can do is limit how many plastic items we buy so we're not fuelling demand. Consider buying toys, cosmetics, single-use cutlery, storage boxes and so on sparingly.
3. Take a responsible approach to water usage
The United States wastes around 900 billion gallons of water every year. This affects the environment by depleting the world's freshwater supplies. (Despite Earth being 70% water, less than 2% of that is fresh water.)
Here are 3 easy actions you can take to preserve water:
Turn off the tap while brushing your teeth or washing your hands.
Water your garden in the morning or the evening rather than during the heat of the day.
Keep a bottle of water in the fridge rather than running the tap until it's cold.
4. Can this have a second life?
This is a good question to ask if you're faced with something that's broken or no longer needed for its original purpose. Could you reuse or fix it and then use it for something else? A simple example is plastic bags. If you no longer need the bag to carry stuff around in, can you reuse it as a garbage liner? That will be one less garbage liner heading to landfill. Or how about the mason jar once the peanut butter is finished? Could that become a simple vase?
Like the sound of this? Then check out this list of 101 upcycling ideas.
5. Carpool, take public transport, bike, or walk
Whether it's a ride to work or the shops, or going further afield, cutting the number of cars on the road will help reduce the level of transport-related carbon emissions.
If you're going the same way as someone you know, offer them a lift (or ask for one). Alternatively, use public transport. It's estimated that US public transport saves 37 million metric tons of carbon dioxide being released into the air. Sure, the trip may take a little longer on a bus, train or tram. But think of it as being chauffeured around.
For those short trips (e.g. going to the corner store, dropping the kids at school), how about walking or riding a bike instead? Even if you can do it only some of the time, you'll still be doing your bit to help planet Earth.
6. Unplug your electronics
Any electrical item left plugged in will keep using electricity – even if it's in standby mode or turned off. (It's known as 'phantom power'.) The only way to be sure your devices aren't sucking power when they're not being used is to unplug them.
Yes, it's a pain in the butt. But unplugging will lower the planet's energy consumption. And if you need more incentive, it can also reduce your electric bill by as much as 10%.
7. Switch the lights off
Using energy-saving light bulbs is undoubtedly a good move. But a step better is turning off any indoor or outdoor lights you're not using. Again, it comes down to easy ways we can save electricity.
8. Use a bag for life
With so many stylish bags for life available, it's a treat to carry your shopping around in one. The challenge most people face is remembering to grab their reusable shopping bags before heading out. To avoid this problem you could:
store them by the front door
leave a couple of them in the car
put them with your keys and wallet
buy a fold-up one to keep in your satchel or handbag.
9. Become a local and sustainable shopper
Shopping at stores close to you means you're less likely to need the car, which helps cut carbon emissions. But if you can't avoid using the car, try to shop at stores that source their goods sustainably.
Whether they sell clothes made using cotton that's farmed in an eco-friendly way or stocking produce that's grown nearby, spending your dollars at stores that buy sustainably will help support smaller emission supply chains.
10. Carry a reusable water bottle or coffee cup
Each year, around 500 billion plastic cups are used globally. And in that same time period Americans buy 50 billion bottles of water. That's a lot of plastic heading to landfill or into the oceans. (Source: Earth Day fact sheet.)
Bottled water is an unnecessary expense for both our wallets and the environment. And we're lucky enough to live in a country that has safe drinking water. So when you're out and about and need to stay hydrated, take a reusable water bottle. It could save an average of 156 plastic bottles being tossed in the trash each year.
Can't get by without a barista-made coffee in the mornings? Remember to take your own takeaway coffee cup. Some coffee shops, such as Vesta Coffee Roasters here in Las Vegas, offer a reusable cup discount of around 10 cents per coffee or a reward program. You earn points every time you bring your travel mug, which you can then use towards another purchase.
Practicing what we preach
Offering ideas on how to save the planet is all very well. But as a florist, it would be distasteful if we weren't doing our bit too.
Industry and business play an important role in averting the climate crises. That's especially true in the floral industry, which has a huge carbon footprint due to the mechanics of growing, refrigeration, and long-haul transportation. Not to mention the continued use of harmful chemicals by some industrial growers.
So what exactly are we doing at Gaia Flowers to reduce our impact on the environment?
We're a member of '1% for the Planet'. By joining this global business movement, we receive strategies and guidance to make our business more earth-friendly. We also get the opportunity to network with like-minded environmental partners. We support their work so much that we donate 1% of our annual profits to this organization.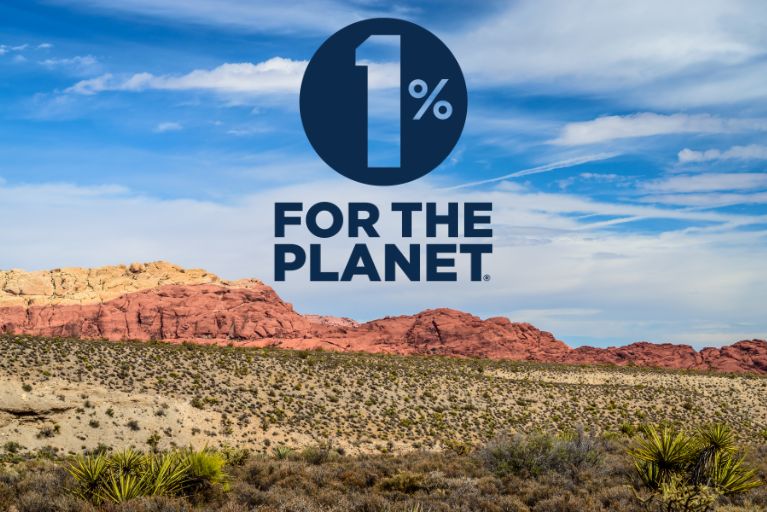 We source our stock as locally as possible. To reduce emissions from goods transportation, we try to work with suppliers based here in Nevada. When that's not possible, we look to nearby California for the rest of our stock.
We make working with sustainable growers a priority. We look carefully at how the commercial nurseries grow their plants and flowers. And whenever we have a choice we work with those who

grow responsibly
are mindful of their water and chemical usage
produce stock that naturally blooms in harmony with the seasons.

We're an award-winning eco-friendly florist. Our efforts to stock responsibly grown plants and flowers, and create arrangements that have a low impact on the environment, earned us the title of Best Eco-Friendly Florist in 2013 and 2019 by Las Vegas Weekly.
We encourage others to make the absolute most of their flowers. Our industry has a reputation for being wasteful. And while it's impossible to deny that our products have a finite life, we publish as much information as possible so customers can make the most of their flowers. For example' we've written about what to do with flowers after a wedding and eco-friendly Christmas tree ideas.
Changing long-term habits isn't easy. After all, they're habits for a reason. But even if one or two of these simple Earth Day values make their way into your everyday life, you'll be taking action. Action that your home will be thankful for.
To find out more about why we care so much about making every day Earth Day , read our piece on the Gaia Theory and how it has influenced our store.